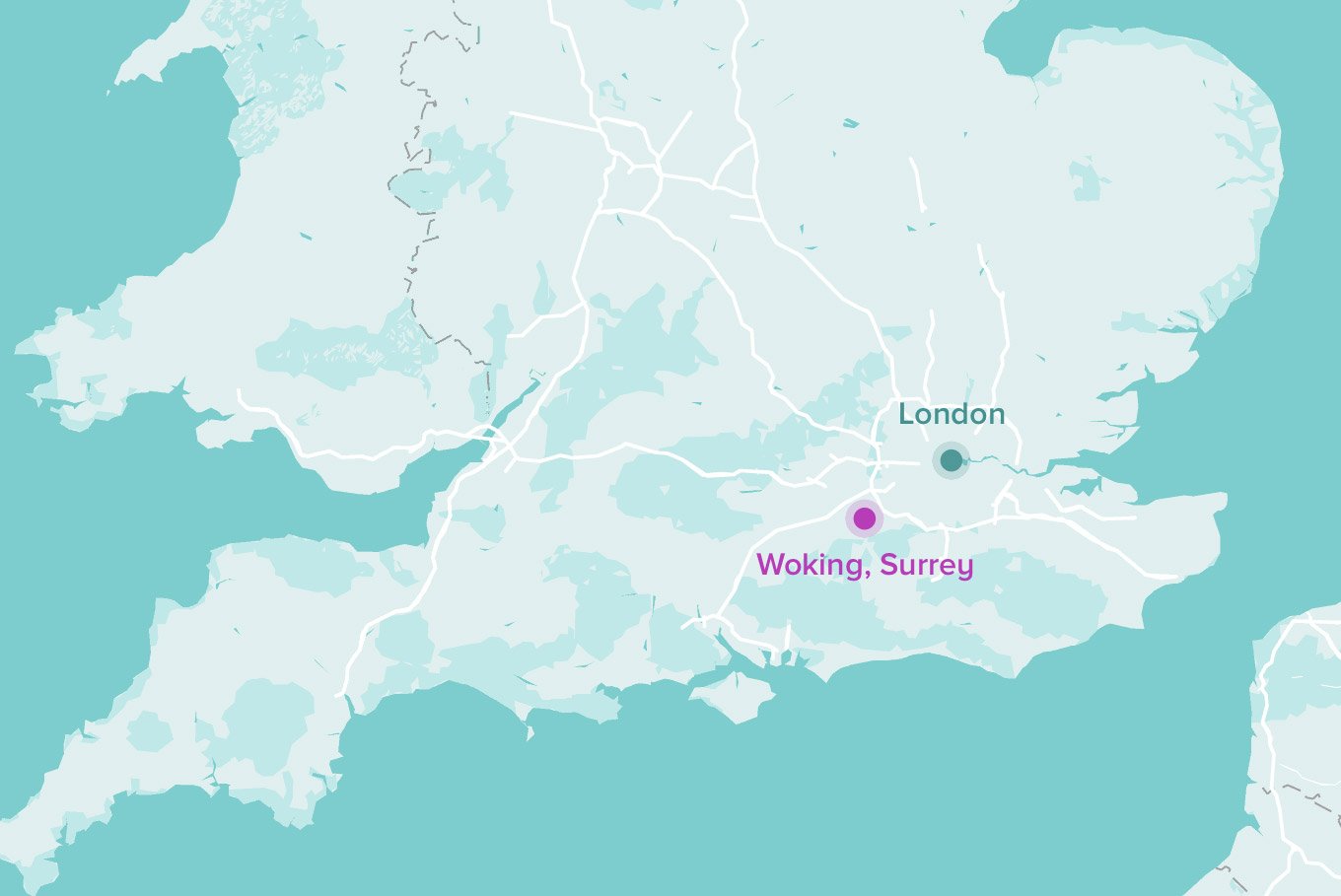 WORKING HOURS & COSTS
Working from an office in my home greatly reduces overheads, allowing me to offer services at a more competitive rate.
My working hours are very flexible, and on request, I can work Saturdays and Sundays as well.
An initial consultation (of 2 hours) is £100. Follow-up sessions (of 1 hour) are £50 each.
CANCELLATION OF SESSION
I do require a minimum of 24 hours notice to cancel a session as this will allow me to offer the session to another client. Cancellation  within 24 hours of a session, or non-attendance, will be charged at the current session rate.
LOCATION
My office is located at my home in Woking, Surrey, which is on a quiet private road with off-street parking.
Woking is easily accessible from all areas by road or rail and my home is located in close proximity to Woking station, the M25 and other major routes. Woking is about 20 minutes away from London Waterloo station.
I offer both face to face sessions and online sessions, working with you to reach your best voice, vocal confidence and vocal trust.